Verizon takes over the home button on its version of the Samsung Galaxy S4 mini
23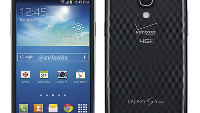 You might remember the uproar that followed when it was discovered that Verizon had its logo stamped into the home button of the
Samsung GALAXY Note II
. The nation's largest carrier was accused of being arrogant and acting way over the top. Would anyone even think of looking at the home button to see which carrier had launched this particular model? Verizon took plenty of heat and was the butt of so many jokes that you probably would have thought for sure that Big Red would not make the same mistake again.
But a tweet from evleaks reveals what is supposedly a picture of the Verizon version of the
Samsung Galaxy S4 mini
and lo and behold, the home button is once again adorned with the Verizon logo. Earlier today, we showed you
leaked pictures of the same phone for AT&T and Sprint
and neither carrier felt compelled to stick its logo on the home button.
So what is it about Verizon that makes them different from other mobile operators? Is it an ego trip or does Verizon consider it a form of advertising in an attempt to keep the carrier's logo in your mind every time you press the home button?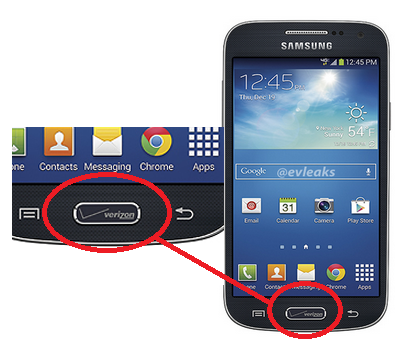 Verizon prints its logo on the Samsung Galaxy S4 mini home button
source:
@evleaks
via
AndroidCentral