Nation's largest carrier resolves issue affecting "a ton" of subscribers
5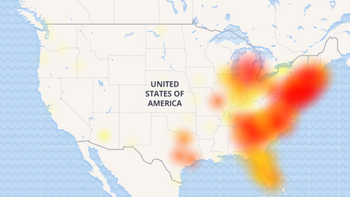 East coast customers of the nation's largest carrier, Verizon Wireless, might have noticed that they are having issues this morning sending and receiving texts. The problem started at 8:30am EDT and was confirmed by the carrier in a tweet sent by Verizon's customer service team. In that message, Big Red wrote that its technicians are working non-stop to correct the problem that is affecting "a ton of customers."
There is some good news on this front. Just a few minutes ago, Verizon followed through with another tweet that says it has resolved the issue. Those affected need to power their phone off for a minute or two and re-boot it. This, says the wireless provider, will return texting functionality to your Verizon powered handset.
On DownDetector.com
, the outage map shows how the issue affected the carrier's customers from New York down the eastern seaboard through Florida. And while customers couldn't send or receive texts, they still were able to make calls and browse the internet.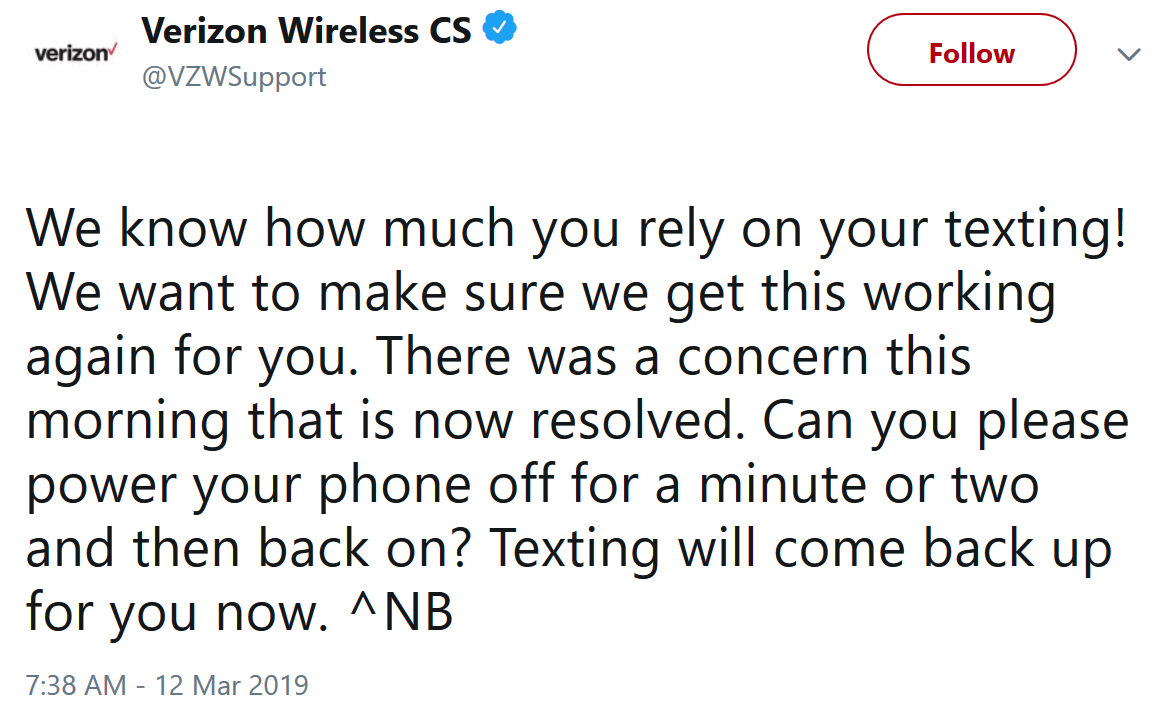 Verizon resolves issue with texting that affected tons of customers on the east coast