Verizon statement on locked bootloaders to the FCC
23
Droid-Life has obtained a letter sent by Verizon to the FCC, dealing with complaints about their policy of locking down the bootloaders of their phones – notably Android smartphones, which have a sizable enthusiast following that likes to load custom versions of the OS onto their devices. If you don't feel the need to hack your phone you probably don't care one way or another, but past consumer agitation has lead HTC to
reverse its policy
on bootloader locking, and manufacturers like
ASUS
and
Sony
have also provided tools for enthusiasts to use to unlock their phones.
What's interesting in the letter is they use the
quality of customer tech support
as the main reason why they insist upon locked bootloaders, rather than network bandwidth or security issues. We find that fascinating as public discussions of the pros and cons of unlocked phones usually center om network integrity and data usage. Common examples of these concerns would be
unauthorized tethering
and downloading pirated copies of media.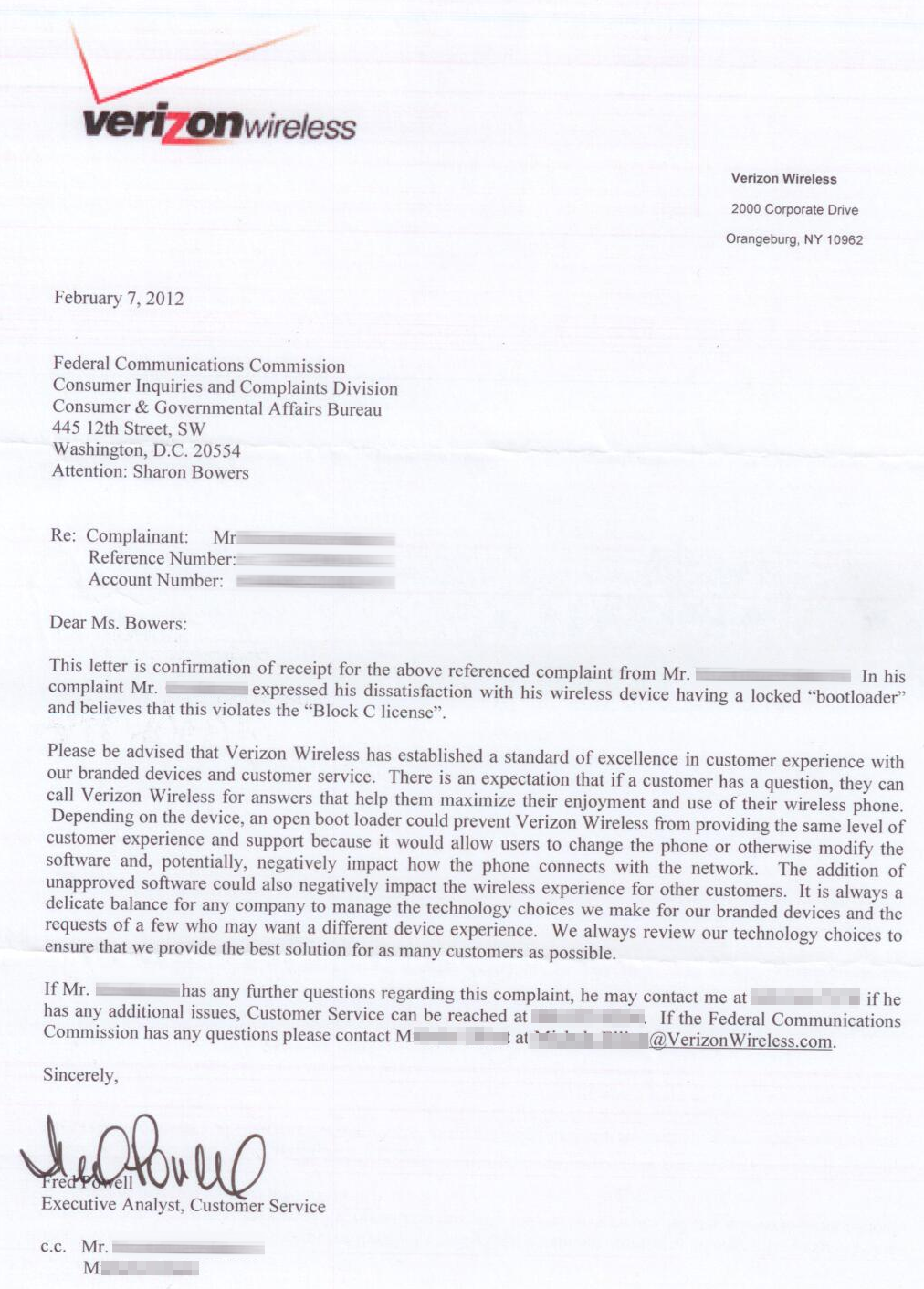 Of course gaining root generally provides the user with access to those types of illicit services, regardless of whether the bootloader is unlocked. Likewise, tiered data plans obviously block those customers from using a disproportionate amount of bandwidth, and
a recent study
shows that even the top 5% of unlimited data users don't generally use more than their tiered compatriots.
Perhaps Verizon realizes the weakness of those previous arguments? Wishing to preserve the ability of their customer service reps to help customers is certainly a valid concern, although we think there ought to be a "third way" solution here, where Verizon asks all OEMs to provide an unlock tool for the bootloader, but that using the tool voids the warranty (thus relieving their customer service representatives of responsibility).
Regardless, it's good to see that the issue is being discussed at the highest levels. Perhaps with more information like this enthusiasts and networks can craft solutions that address the needs of carriers and consumers alike.
source:
Droid-Life