Verizon is cracking down on those who tether illegally with unofficial apps
76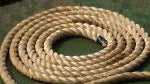 Who knows anymore if consumers are in complete control of their data plan, well, that's because we've seen carriers of late really push up the ante when it comes to cracking down on illegal tethering. With smartphones permeating across all lifestyles and landscapes, data consumption has exploded at an alarming rate – thus, giving some carriers plenty of headaches in maintaining their infrastructure.
If you're one of the people on
Verizon
that "
tether illegally
" with the aid of unofficial apps, you might want to know that Big Red might be reigning down on your parade very soon. In fact, they're doing whatever they can to combat all of this by
redirecting
users who tether unofficially to a Verizon page that offers you the option to tether legally. But of course, there's a price to pay for the service – and in this case, it's a mere
$20 more per month
added to your account.
Obviously, some people might not be all too keen for paying the tethering cost, especially when some have been tethering unofficially for absolutely zero dollars, but the cost is still much better than the $45 per month that AT&T is asking from its customers. In the past, unofficial tethering didn't seem to be much of an issue with Big Red, but apparently the tide has turned – so you might find yourself at the crossroad.
So if you happen to find yourself unable to tether anymore, do you plan on making the move and start ponying up the cash for it?
via
SlashGear