Verizon shows off a Black Friday promo
4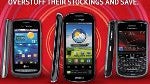 The nation's largest mobile carrier Verizon has posted a Black Friday promo on their website and those searching for an Android or a BlackBerry device during the year's most hectic shopping day will be in luck.
On Friday (actually now as well), Verizon will be offering the entry-level LG Vortex for free. Their other Android flavored offering to get some love on Black Friday is the newly released Samsung Continuum with its odd (and somewhat appealing) double-screen form factor. That'll run you $99.99 if that device floats your boat.
The other phone getting shown off in the advertisement is the BlackBerry Bold. It may not run BlackBerry OS 6 but it is still a formidable device, and will only hit your wallet for $49.99.
Now, even though these are Black Friday offers, they are available online right now as previously mentioned. The offers just expire after Black Friday. Verizon is making an effort as always to drive up their sales this Black Friday, but there are other big name retailers such as Best Buy that will be offering even bigger sales on some desirable devices. At Best Buy (or Best Buy Mobile), the Samsung Fascinate and Motorola Droid 2 will be priced for only a buck, and won't require any mail-in rebates. They are already offering the LG Vortex for only a dollar so it really isn't likely that it will get any cheaper.
So you are going to have options out there if you are an existing or aspiring Verizon customer this Black Friday. You know some of the deals, so tell us what you think in the comments below.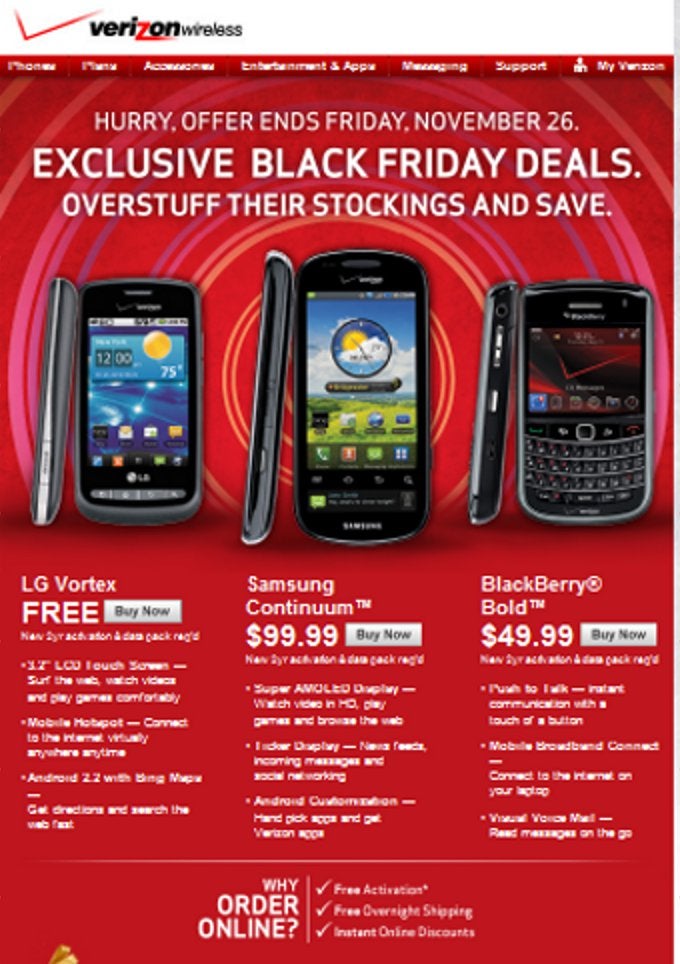 Recommended Stories