Verizon says it is the Summer of DROID and says NO to the iPhone
This article contains unofficial information.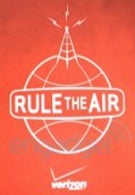 If you haven't heard yet, it's the "Summer of DROID". Well, at least to Verizon and its customers it is. The carrier is closing its stores on Sunday amid what at first appeared to be a major name change to Verizon (no Wireless). It now seems that for an upcoming ad campaign, the Wireless part of the company's title will be made smaller which makes the "Verizon" part of the name more prominent. This has been one of the subjects that the company has discussed during a meeting for employees. The slogan that will accompany the new spots is "Verizon, Rule the Air". During the meeting, Verizon said that for now, it has absolutely no interest in carrying the iPhone and will focus on the DROID line of Android models that has been a major success for the operator. Verizon also announced an August launch for the DROID 2. Could anyone have foreseen this happening when the original DROID launched last November?
Motorola DROID 2 A955 Preliminary Specifications
source:
Droid-Life