Verizon says 4G LTE outage resolved, all other services worked during the outage
5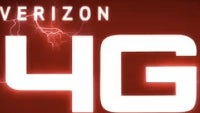 Verizon Wireless claims to have the nation's most reliable network and while it was indeed the first to launch a LTE network,
yesterday was the third time the 4G network went down this month
. Luckily, 3G data wasn't affected and the carrier managed to resolve the issues overnight so today LTE is back to operational, Big Red confirmed.
Yesterday evening many of you started noticing that 4G is down but luckily the rest of Verizon's services were still working. Today, the carrier clarified:
"4G LTE issue resolved overnight. 3G operated normally; calling, texting were unaffected."
The Christmas-New Year's eve time of the year is usually a busy period of the carrier, but still a huge outage like that is not acceptable for most. Is your LTE connection working now?