Verizon proves its 4G LTE is faster than other carriers' 4G
18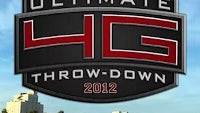 Verizon Wireless is definitely way ahead in the 4G LTE race to speed, but it's not really a win until you rub other carriers' nose in it. If you thought, what we though, you though right. Ladies and gents, Verizon is bringing you a 4G LTE speed throwdown in the good old smartphone battle tradition.
With game on across various US cities including Miami, Philadelphia, Denver and Seattle, Verizon proved passers by that their carrier's connection is terribly slow and gave them some food for thought about switching to Big Red.
Verizon used its newest LTE phones like the Samsung Galaxy Nexus and Motorola Droid RAZR, mostly against AT&T-connected devices, but there were also Sprint and T-Mobile phones that failed to match Verizon's 4G speeds. With nearly double the difference, one user wondered whether other carriers' service could really go for "4G." What are your thoughts about that?