Verizon outs Q3 results, revenue from data now 36% of total services
8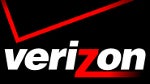 Big Red announced its results for the third quarter, cash flow growth has been stronger thanks to expansion in wireless and FiOS services. Earnings per share were 31c for the quarter, which is less than in Q3 of last year, but Verizon had big non-cash pension settlements due to the layoffs and restructuring going on. This is good in the longer run, as more money will be freed up for investments such as Big Red's 4G network buildup. The carrier plans to have finished all investments in its LTE infrastructure by the end of 2013 - by then your 3G phones will be morally tired anyway.
An interesting take is the increase in the percentage of revenue brought on by data services. Verizon reports that 35.7% of all service revenues are now coming from providing data, a twenty percent increase compared to the same period in 2009. Cash flow from operations totaled $8.3 billion just in the third quarter, and there was a nice boost in FiOS subscribers. The increase in data-related revenues stands to show that voice will keep diminishing in importance for mobile carriers, for the sake of data charges.
Verizon also boasts being an industry leader in cost per customer - the monthly cash expense per head was just $26.88 in the third quarter.
source: Verizon