Verizon now owns 100% of Verizon Wireless
10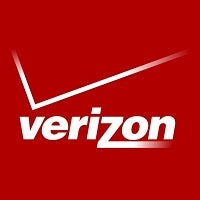 Today Verizon closed the deal with Vodafone to take control over the part of Verizon Wireless the former did not own since the original merger between Bell Atlantic, AirTouch, PrimeCo and GTE in 2000.
We have known about the deal since September and Verizon Communications, the parent of Verizon Wireless doled out $130 billion in cash and stock to acquire the 45% stake owned by Vodafone.
Verizon CEO, Lowell McAdam, issued an internal memo to Verizon employees signaling there would be significant restructuring of the company ahead. The company will be making "changes in the coming weeks to better position us to take advantage of all our capabilities to serve the customer better and create the enduring growth company that can lead the market in the years to come."
Further into the memo, McAdam explains that there will be tighter integration of the company's products and services, "Just as separate regional companies couldn't meet customers' merging need for nationwide service in 2000, neither can we provide the integrated services customers will be seeking in the next few year by staying in our separate business unites and stovepipes."
The means more than simply offering more to customers, Big Red hopes this will open avenues of revenue to the company too. The company did just write a huge check after all.
source:
The Wall Street Journal