Verizon iPhone 4 unboxing
11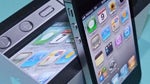 The wait is finally over as the beloved bundle of joy from Apple's camp has finally arrived! For many years now, Verizon customers yearned for the iPhone, but the time has arrived for them to experience what all the commotion is all about.
With that in mind, we recently just got the opportunity of receiving our review unit – and of course, we gave it the ceremonial unboxing process. Since this is Apple we're talking about, it's a fairly uniform process with the packaging of their devices. In fact, the box for the Verizon iPhone 4 is nearly identical with the AT&T one since it relies on a minimalistic approach. Included with the packaging are none other than its proprietary USB cable, wall charger, wired stereo headset, support documentation, and Apple decals.
As for the handset itself, it's still quite a remarkable device since you utterly feel its premium finish as every nook and cranny oozes with quality. Granted that it might not have the similar wow factor since AT&T's version has been out for over 7 months now, we'd imagine that Verizon customers are ecstatic to finally be able to grasp an iPhone that's made to work with their network. Expect our in-depth review soon!