Verizon customers choose Android over BlackBerry
4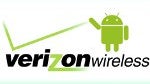 Just over a year ago it seemed that the marriage between Verizon and BlackBerry was blooming in full color as BlackBerries accounted for
more than 90 per cent
of Big Red's smartphone sales. It took a month after the release of the first DROID for that share to plunge to less than 60 per cent and latest data from ITG Investment Research shows that 'Berries have finally fallen pray to Android.
In October, RIM gave up the first place among Verizon smartphones to Motorola and now RIM's smartphones rank second with a dwindling share of 20 per cent. Things are far from rosy for the Canadian manufacturing as Taiwanese HTC is gearing up to replace them from the second place.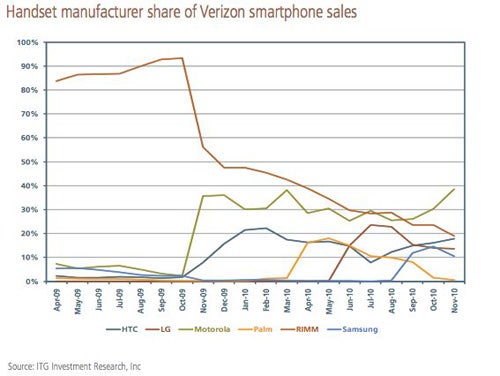 BlackBerries lost the battle to Motorola's smartphones in October
HP's Palm made a brief appearance in the Verizon smartphone race, but after the Pre Plus made a debut it seemed to be quickly forgotten and the delay of the Palm Pre 2 resulted in an even lower market share of the brand. And now, unless Jobs and company bring the iPhone 5 to Verizon soon, it looks like the green robot will reign supreme in the carrier's ranking for some time.
source:
Free PC Guides
via
Yahoo! News