Verizon makes it easier for iPhone owners to activate eSIM on the fly
1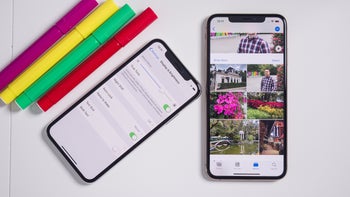 Last week, Verizon
flipped the switch to enable eSIM support
for all iPhone models launched in 2018, but it wasn't until today that customers could actually use the new feature without having to visit or call a Verizon store.
The
My Verizon app for iOS
has just been updated with support for in-app eSIM setup and activation, which means that any Verizon customers who own an
iPhone XS
,
XS Max
, or
iPhone XR
will now be able to enable a second eSIM line directly from the app.
AT&T and T-Mobile also plan to implement eSIM support, but at least one of them will do it differently. AT&T announced that in order to activate eSIM support, customers will have to scan a QR code obtained from the carrier, while
T-Mobile is expected to launch a mobile app
to handle eSIM support.
Unfortunately, if you're a current Verizon customer, you'll still have to call the carrier to finish account setup,
9to5mac
reports, but if you're a new customer, you'll be able to add a new line of service directly from the app.