Verizon and AT&T to offer VoLTE Interoperability for 2015
5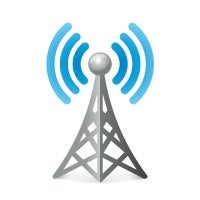 Fans of the movie
Ghostbusters
will remember that the ghost fighters were not allowed to cross the streams of light that emanated from their proton packs. Don't cross the stream. That can be the slogan for VoLTE. Sure, it is great to make calls over a 4G LTE pipeline, but when you do, the streams don't cross. In other words, VoLTE calls do not cross networks. Which means that if the person you are trying to connect to uses another carrier than you do, you will have to revert to a regular voice connection.
But that is going to change next year as AT&T and Verizon plan on allowing VoLTE calls to cross over their networks. This way, a Verizon customer can have a VoLTE call with his good buddy who uses AT&T, and vice versa. This should be ready sometime in 2015
"Customers use their smartphones to connect with friends, family and colleagues across service providers and around the world. Interoperability among all VoLTE providers takes connectivity to the next level with HD quality voice and additional features that customers want. We're pleased to be working with AT&T as our first interoperating carrier, and we look forward to working with other operators as VoLTE continues to grow."-Tony Melone, CTO, Verizon.

"Customers expect to be able to connect anywhere, anytime– and as LTE technology continues to evolve, it's imperative that we provide a seamless experience between carriers. We are pleased to work with Verizon on this initiative. We continue to work with others in the industry on similar collaborative arrangements and hope to see similar collaboration across the industry in the near future."-Krish Prabhu, CTO, AT&T
What are the other carriers doing in this area? Well, as T-Mobile CEO John Legere tweeted in his inimitable style, his network has already been testing cross-carrier VoLTE and HD Voice. Eventually, customers of all four major U.S. carriers will be able to talk to each other using a VoLTE network.
source:
PRNewswire
,
@JohnLegere
via
Engadget