Verizon facing criticism over use of customer data information
1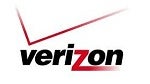 Issues are being raised about whether Verizon's practice of selling aggregated, albeit anonymous, customer data treads too close to violating the Wiretap Act. We brought word about how Verizon and AT&T handle customer data, aggregate it, and sell it to entities that have use for such demographic information, mostly advertisers and content providers.
We brought
this issue to your attention last week
, at the time, it was thought there was only a 30-day window for Verizon customers to opt out of this initiative known as "Precision Market Insights." That 30-day window appears not to be the issue it was thought. For the record, yes, you can opt out of Verizon's management of your data at any time and we have outlined step-by-step for Verizon customers to follow.
"We're able to view just about everything that they do....Data is the new oil."
In the meantime, the data being collected by Verizon, while anonymous is rather granular. Details about age, gender, and types of usage are only the beginning, the data can also aggregate details such as "sports enthusiast" or "pet owner." Verizon insists that there is no customer identity revealed in the data the company sells. However, this kind of ultra-accurate data collection has burned companies before. The US chief for Verizon's marketing initiatives, Bill Diggins, said, "We're able to view just about everything that they do. And that's really where data is going today. Data is the new oil."
That kind of verbose attitude does not provide much of a warm-and-fuzzy feeling for customers or privacy advocates. Hanni Fakhoury with the Electronic Frontier Foundation said that where Verizon may be running into a legal problem is with regards to data usage being shared in which URLs visited by customer may end up revealing contents of customer communication. That is against the law.
"In the end, there is still a capturing of content from the user...that's the potential problem."
"I don't see any substantive difference between collecting content from one person and turning it over to someone, and collecting it from multiple people, aggregating that information and then turning the aggregated data over to someone else," Fakhoury says. "In the end, there is still a capturing of content from the user at some point -- and that's what the potential (Wiretap Act) problem is."
CNET asked Verizon representatives last week about how their initiative worked and was provided only with this statement:
Verizon is committed to customer privacy and takes the issue seriously. The Precision program complies with the law and protects the privacy of our customers. The reports available through the program will not disclose the content of specific customer communications because each report will contain aggregate data from a large number of customers to protect privacy. Customers who do not want their data used as part of the program can opt-out at any time.
That said, if you do not want your data to be used, follow the steps we outlined below to adjust your privacy issues on your Verizon Wireless account.
source:
CNET