Verizon Wireless adds 640K net new postpaid subscribers in Q1; churn rate falls to .96
9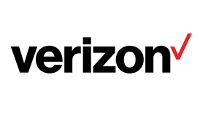 Earnings season is here. Verizon Wireless reported today that it added 640,000 net postpaid subscribers during the first quarter. That topped Wall Street expectations of 480,000 to 491,000 net postpaid adds. This reveals the underlying strength of Verizon's business in the period. The retail postpaid churn of .96 was very good, improving on the 1.03 reported a year ago.
Despite expectations that it would lose a substantial number of postpaid phone customers during the three month period, Big Red lost only 8000 names from that roll. If Donald Trump is the Teflon presidential candidate, Verizon is the Teflon carrier able to absorb everything that Sprint and T-Mobile throws at it.
Revenue for the quarter was down 1.5% at $22 billion. Capital expenditures declined by 9.5% to $22 billion during the quarter, lower than Wall Street estimates. Still, Verizon warned that this figure will be rising over the course of the year. LTE data traffic surged 50% year-over-year while 92% of such traffic traveled over Verizon's 4G LTE network. CFO Fran Shammo said that Verizon intends to be the first major U.S. carrier to employ 5G with commercial rollouts beginning next year.
"We remain focused on cost reduction throughout the entire business and are making progress in increasing efficiencies, reducing overhead costs, and streamlining support. In the fourth quarter of 2015 we restructured our wireless organization to improve our ability to address the changing needs of our customers faster and more efficiently…. Overall consolidated headcount since the end of 2015 is down approximately 3 percent as we continue to increase the opportunity of our operations."-Fran Shammo, CFO, T-Mobile
Not all Wall Streeters were bullish with the results. New Street Research wrote in a report that it is bearish on Verizon Wireless since it has less spectrum than its rivals compared to the number of subscribers it serves.
source:
FierceWireless