Verizon Selects will target ads based on your mobile data usage
4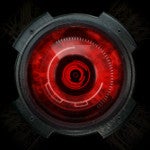 Any time Facebook or Google change a word of their privacy policies, people tend to go bananas, but a while back Verizon said it would start collecting data on your mobile browsing and data usage, and only a few people cried out until it was said that Verizon could be
selling your data
. Now, the fruits of that effort are coming in the form of targeted ads as part of the new Verizon Selects service.
To be fair, Verizon has always contended that it doesn't share your data with anyone, but that doesn't mean Verizon won't sell it, and use it to create targeted ads which it will sell at a premium. The ads will be based on both your web browsing and app data to offer you coupons or promotions based on things you like.
Luckily,
Verizon Selects is an opt-in service
, unlike the data collection which you can opt-out of
here
(if you are still in the 30-day limit, which is unlikely if you aren't a new customer). So, if you don't want targeted ads, you don't have to have them. There doesn't really seem to be much benefit in opting in since your Verizon bill will stay the same, but you can join up if seeing more relevant ads is important to you.