Need a new feature phone? Verizon's LG Exalt LTE might be for you
21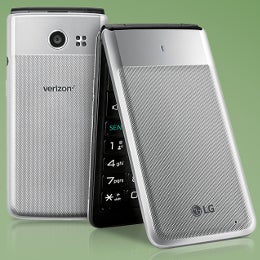 Verizon Wireless this week started selling a feature phone (i.e. not a smartphone) made by LG: the LG Exalt LTE.
Presented as the carrier's "first 4G LTE basic phone," the new LG Exalt doesn't feature CDMA connectivity at all, and seems to be Verizon's first handset to do so. Of course, Verizon's LTE network is currently covering most of the US, and the carrier plans to
phase out CDMA services in December 2019
, so we could say that the LG Exalt LTE kind of represents the future - a weird thing to say about a feature phone, we know.
The LG Exalt LTE sports a 3-inch internal display with 240 x 400 pixels, and is powered by a Qualcomm Snapdragon processor clocked at 1.1 GHz (likely a Snapdragon 21x model). In addition to LTE, the handset features Wi-Fi, support for HD voice, Bluetooth 4.1, an integrated text-to-speech function, and a 5 MP camera with 720p video recording. Moreover, users will find a 1,470 mAh battery on board, as well as 8 GB of internal memory, plus a microSD card slot (for cards up to 32 GB).
Verizon is selling the LG Exalt LTE for $7.00 per month for 24 months, or $168 outright. If you
really
want an LTE-capable flip phone, perhaps you'll think this is a fair price. If not, you may want to get an affordable smartphone instead - Verizon has a few decent smartphones that cost less than $200, including the Android Nougat-based
LG K20 V
.
LG Exalt LTE for Verizon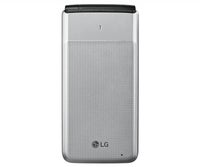 sources:
Verizon Wireless
,
LG