Verizon to close its 2G CDMA 1x network in December 2019
19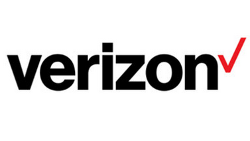 With roughly 92% of Verizon's traffic running over its LTE pipeline, the nation's largest carrier plans on shutting down its 2G CDMA 1x network in December 2019. Verizon will refarm the spectrum for LTE use. The CDMA 1x network is used for voice calling by some Verizon customers, but by 2019 most should have updated to a phone with VoLTE capabilities.
Big Red also notes that slow-speed M2M machines still use CDMA 1x, such as remotely read water meters. Verizon has been working to transition these subscribers to LTE. According to Verizon spokesman Chuck Hamby, the carrier will not leave any of its customers without wireless service. "We will not abandon a single customer," Hamby said. "We will work with each of the customers one-on-one. Should there be stragglers, we will continue to work with them."
Back in 2012, Verizon gave what it called "A decade worth of pre-warning" by announcing that it would
shut down the 2G and 3G CDMA networks by 2021
. That date turned out to be a "guideline," very much like the December 2019 date announced today. Last year, Verizon CFO Fran Shammo was asked how long it would run the CDMA network. The executive was quite effusive in his praise of Verizon's CDMA pipeline as he called it "an extremely efficient network." But even efficient networks feel the relentless march of time, which is why Verizon is looking to close the book on 2G CDMA 1x in three and a half years.
source:
FierceWireless