Verizon HTC One passes through FCC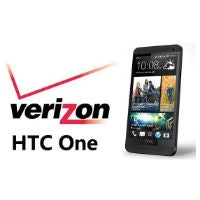 The HTC One has been rumored to be coming to Verizon sometime this month, but of course there are a few necessary things that have to happen before a device can be released. One of those necessities is that the device has to pass through the FCC, and we are finally seeing that with the Verizon HTC One.
The interesting item on the FCC report for the Verizon variant of the HTC One is that the device still has the full set of CDMA, GSM, and LTE radios in it, although only the Verizon bands were tested. But, this could mean that the HTC One will be a global phone from Verizon and support international SIM cards. We'll have to verify that.