Verizon, AT&T 4G LTE coverage maps: truth comes in comparison
58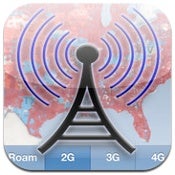 4G LTE devices have been available for more than a year on Verizon Wireless, but it's not your only LTE carrier. AT&T has rolled out the first markets covered with LTE service and Sprint is also preparing a 4G LTE network for launch later this year. Even T-Mobile has confirmed plans for switching to the technology in an upgrade over HSPA+.
With all those networks comes one question:
which network is better
, has wider spread coverage and which should you choose? The update for Coverage, now with Retina display graphics serves you the hard facts in an easy to digest manner, so you can make your informed choice.
The application by Technomadia allows you to overlay maps of coverage of all major carriers and even plan your road trips so that you don't go out of service. It shows 2G, 3G and 4G LTE coverage maps, and it's all very simple and visual.
Of course currently there's little competition to Verizon's ultra fast LTE spreading over 205 major metros. But if you're okay with HSPA+ 4G speeds than AT&T actually trumps Verizon in terms of how much land it covers. Check out the screenshots below to see the difference yourself, and if you need the tiniest details about carriers' coverage, it might be a good idea to hit the App Store and lookg for Coverage. It costs $1.99.