Verizon 5G network coverage map: which cities are covered?
13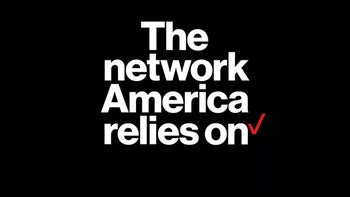 Latest update: January 8th, 2021. Verizon 5G is now also available in Albuquerque, Baltimore, Durham, Hartford, Jersey City, Las Vegas, Louisville, Milwaukee, Richmond and more!
Verizon was one of the first US carriers to launch a 5G network, but at the beginning it's coverage was limited to select spots in a handful of cities.
However, in the past year Verizon has built out support for the network in more than a dozen markets and lit them up by the end of 2020.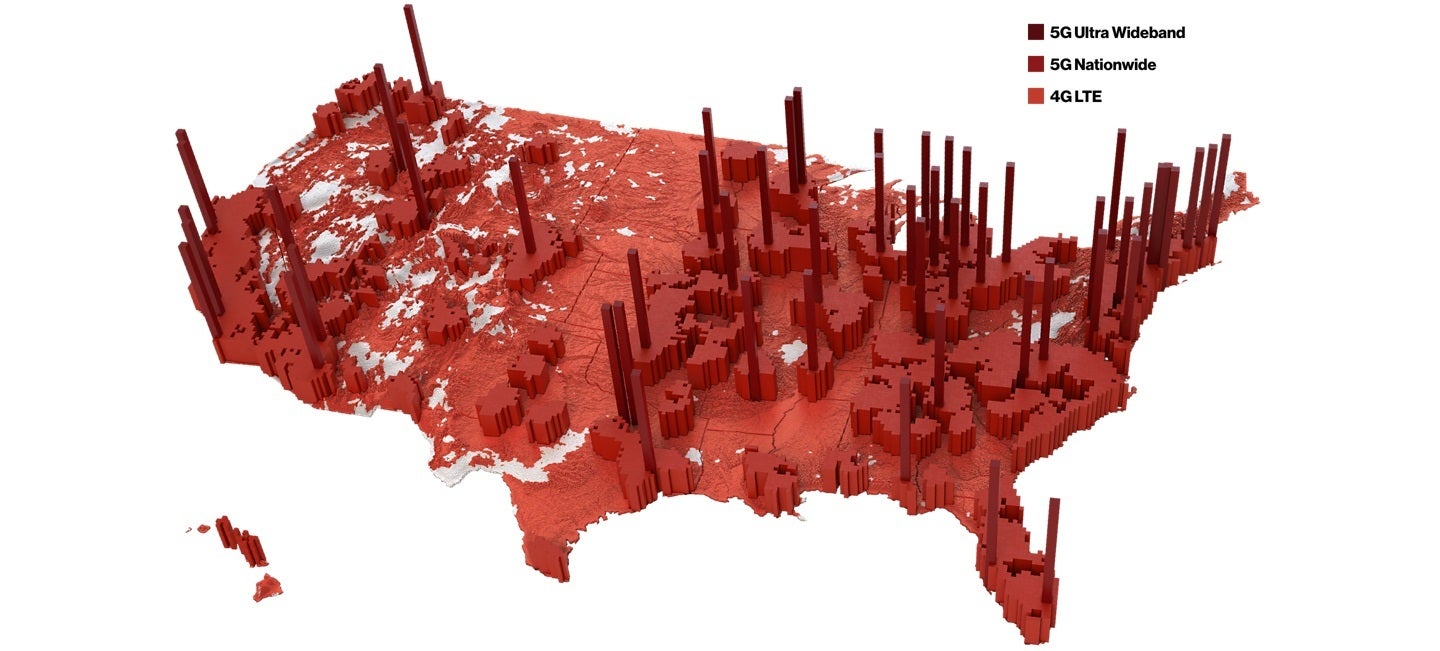 The carriers refers to its network as 5G Ultra Wideband Mobile and at the moment it is built on top of what is called millimeter wave (mmWave) technology, which means that it uses extremely high-frequency bands to deliver incredible speeds, but at the cost of coverage as that high-frequency signal cannot travel far, nor can it penetrate walls and enter buildings.
5G Ultra Wideband is really kind of a "hotspot 5G network"
If you're in an area that happens to be covered by the new network, you will experience extremely fast download speeds and reduced latency on your device.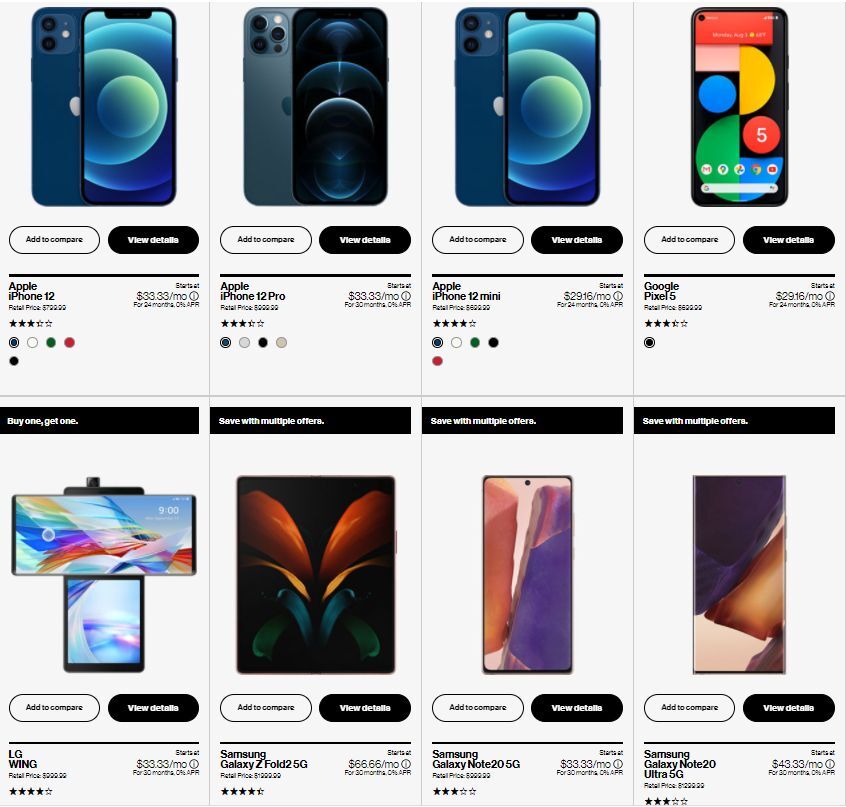 Verizon's 5G phones are here
All of these are powerful phones with flagship-grade hardware that will serve you well.
With all of this in mind, here are the areas covered by the Verizon 5G Ultra Wideband Mobile network.
Featured 5G Ultra Wideband Cities:
Akron, OH

NEW

Albuquerque, NM

NEW

Anaheim, CA

NEW

Ann Arbor, MI

NEW

Arlington, TX

NEW

Atlanta, GA
Baltimore, MD

NEW

Boise, ID
Boston, MA
Charlotte, NC
Chicago, IL
Cincinnati, OH
Cleveland, OH
Columbus, OH
Dallas, TX
Denver, CO
Des Moines, IA
Detroit, MI
Durham, NC

NEW

Fort Wayne, IN

NEW

Grand Rapids, MI
Greensboro, NC
Hartford, CT

NEW

Hoboken, NJ
Houston, TX
Indianapolis, IN
Jersey City, NJ

NEW

Kansas City, MO
Las Vegas, NV

NEW

Little Rock, AR
Los Angeles, CA
Louisville, KY

NEW

Memphis, TN
Miami, FL
Milwaukee, WI

NEW

Minneapolis, MN
Nashville, TN

NEW

New York, NY
Norfolk, VA
Oklahoma City, OK

NEW

Omaha, NE
Panama City, FL
Philadelphia, PA

NEW

Phoenix, AZ
Providence, RI
Raleigh, NC
Richmond, VA

NEW

Salt Lake City, UT
San Diego, CA
San Francisco, CA

NEW

San Jose, CA
Sarasota, FL

NEW

Sioux Falls, SD
Spokane, WA
St Petersburg, FL

NEW

St. Louis, MO

NEW

St. Paul, MN
Syracuse, NY

NEW

Tampa, FL

NEW

Tucson, AZ

NEW

Washington, DC