Vast majority of stateside cell phone users love to text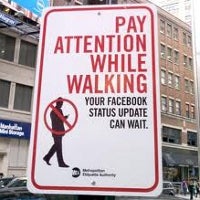 Text messaging remains the top activity done by U.S. cell phone owners, according to a study conducted by Pew Internet. 91% of Americans own a cell phone, which is quite an incredible statistic. And of those Americans who are sporting a wireless handset, 81% have used it to send or receive text messages. Just don't do it while driving. 60% use their handset to surf the web.
The survey also shows that one in 5 cellphone users video chat. Since smartphone users are now in the majority in the states, and with most new smartphone models coming to market with a front-facing shooter, we expect this percentage to start moving higher. On the bottom, only 8% check-in or share their location. Despite the popularity of social messaging sites like Foursquare, most cell phone users don't care to get a thrill in telling everyone where they are.
Pew conducted the survey holding phone interviews with 2,252 adults, ages 18 and older.
source:
PewInternet
via
BGR