Useful Android 6.0 Marshmallow tips and tricks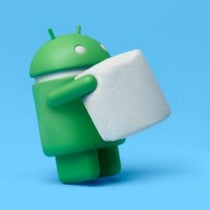 Since you're reading these lines, chances are you're among the lucky 2 percent of Android users who happen to have Marshmallow running on their smartphone. You've either received an update to Android 6.0, or you're simply a Nexus user. Either way, you might be wondering what happens next; you might be in need of advice with making the most of Google's software. Well, wonder no more, as we're here to assist.
Below you'll find 9 tips and tricks in Android 6.0 – tips and tricks that can actually be useful and aren't just for show. You know, things like tweaking the user interface, browsing the file system, or taking advantage of the new camera shortcut. Just keep in mind that some of these tricks might be unavailable on your particular device. And don't be mad at us for that – manufacturers who put their own custom interface layers on top of Android might choose to disable certain features. If a trick doesn't work for you, do let us know in the comments. Also, feel free to share any other neat Android 6.0 Marshmallow tips that we may have missed.