Update to Google Maps for iOS includes gas prices, offline functionality and more
10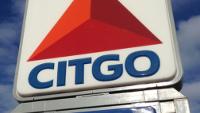 With crude oil prices dropping to recent lows, we should soon see prices at the pump well under $2. That is an adrenaline boost to the global economy. With oil prices coming down, you don't want to find yourself paying 10 cents more a gallon for fuel, when another gas station is offering cheaper prices right across the street
This is where the update to Google Maps for iOS comes into play. New features include the ability to see gas prices on the app. This way, you will know whether the service station you're turning into offers competitive pricing, or whether you are better off waiting for the next gas station 1/4 mile up the road. And because Google Maps for iOS is a free download, even if you save a few cents you will have made back your investment in the app.
With the update, Google Maps for iOS will now show you the busiest times of the day for stores that you are looking up. And the app can be used even when you are not online. You will be able to use turn-by-turn navigation, and check local stores' business hours and contact details all while saving your precious data.
The Android and iOS variants of Google Maps are now pretty much even when it comes to functionality.
source: GoogleMaps (
iOS
|
Android
) via
TechCrunch