Upcoming Qi-enabled chargers will do their mojo from greater distances
10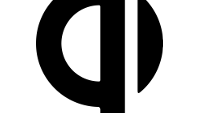 Developed by the Wireless Power Consortium (WPC), the Qi wireless charging standard is supported by a vast array of smartphones and allows us to ditch those USB charging cables for good. Regarded highly by many, Qi is about to become even more useful – at the moment, you can transfer power to you device only if it's placed within 7-8mm of the Qi-enabled charger, but the latest specification to the standard, version 1.2, will enable the technology to charge devices that are placed further.
This means that you'll be able to charge the device even if it's placed up to 1.77 inches (45mm) away from the Qi pad. This has been achieved by prototype chargers and receivers. That's already a pretty sweet improvement, but it's getting better. See, Qi v1.2-enabled charger will be compatible with older Qi v1.1 devices, but the power transfer will be only available from a limited range – 30mm. In both cases, however, your device won't have to be placed directly on the Qi charger itself in order to get powered. That's already enough to sweeten the deal, right?
"It is clear there is room to safely and efficiently push the distance and power limits within the Qi specification,"
claimed Menno Treffers, WPC's chairperson.
"And with more than 50 million receivers in the market and 500 certified products, Qi is well-positioned to continue its market leadership as it drives forward the global wireless charging ecosystem of manufacturers, innovators and end-users."
According to WPC, the newest specification for the wireless standard supports multiple coils on a power inverter, which paves the way for more affordable Qi chargers that transfer power to multiple devices. Don't get too excited, however, as there is no definite timeline on when the first Qi v1.2 pads will arrive.
In the meantime, feel free to check out our pick of
curious Qi chargers
!
source:
WPC
via
AndroidCentral