Up close look at the new Google Maps
7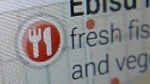 Google Maps was featured during the Google I/O keynote with
some significant upgrades for mobile and desktop
, and as a whole the improvements are certainly worthwhile.
We took a tour of Google Maps to show some neat interface enhancements that, while relatively small modifications, greatly enhance the experience of using Google Maps overall.
Gone is the pane of information on the left side of the browser window. In its place is a simple search bar which generates information cards in much the same manner as Google Now on Android handsets. Gone are the markers with corresponding letters on the map and sidebar. Instead, the contextual information appears right on the map.
The selections are highlighted and prioritized based on the popularity and feedback about a given establishment, no ad revenue surprisingly. Where applicable, Zagat feedback and reviews are integrated when looking for restaurants and cafes. Directions are still part of the mix but now dynamic rerouting is available.
Google Maps also uses a lot more content from Google Earth to enhance the experience. Google Earth will remain an ongoing project and that is a good thing because there is a lot of great data being rendered.
During our demo, the Wi-Fi network was getting choked by demand, a problem that has been pervasive during Google I/O since the beginning of the conference unfortunately. We made do with what we had to work with and despite the connectivity, maps as viewed on a Chromebook Pixel is quite a treat. We will have a follow-up to this showcasing other features of Google Maps tomorrow.
The new Google Maps is not fully launched yet, but you can request an
invite to check out the preview by clicking here
.