Unlocking phones in the US on the rise since new law went into effect
2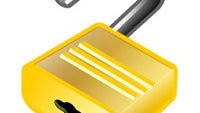 Earlier this year, the Digital Millennium Copyright Act saw exemptions for unlocking mobile phones go by the wayside,
making it illegal
for devices purchased after January 26th to be unlocked by consumers for switching carriers or whatever.
Despite that reality, and now that more than six months has passed since the new rule went into effect, it looks like Americans are unlocking their devices at an even greater clip than before the new rules took hold, giving
rise to petitions
and
promises of new legislation
to "fix" the situation from all corners of government.
MobileUnlocked, an unlocking service based in the UK, decided to pick a random month's worth of activity this year and compare it with the month preceding the new rules. When comparing the busy period of December 2012 with June 1 to July 1 this year, US sourced unlock code purchases have
increased by over 70%.
That increase is occurring despite seeing an actual reduction in internet traffic from US-based consumers for the same periods that were compared. US traffic to MobileUnlocked is a very small percentage of its overall business, but the activity is quite telling. In December 8.45% of its traffic came from the US, dipping to a little over 7.1% in June 2013.
That tells two stories at once, it shows that some people are shying away from unlocking their devices, thus reflected in decreased traffic. On the flip-side of that coin,
those that

are

shopping are more likely to buy the necessary unlock codes
and directions so they can unlock their devices.
It is difficult to tell what the longer-term effect of these new rules will have on the market. While several politicians have promised to make changes or
advocate changes to the law
reversing these rules, we also know that such changes are not likely to come anytime soon. In fact, any momentum generated by the movement to make such a change might finally get traction the next time the rules are scheduled to be looked at again in 2015.
Nothing like being told you cannot do something to actually motivate people to do it.
source:
MobileUnlocked