Unlocked Blackberry Pearl Flip 8230 is selling for a mere $19.99 outright
7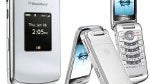 With RIM's new handset lineup pushing out older BlackBerries from the view of potential customers, you might be shocked to find one that's priced affordably outright.
Of course, some people are going to be attracted to the new handsets that are taking precedence right now, but we're confident that they'll be even more impressed to find yesterday's
BlackBerry Pearl Flip 8230
priced at
$19.99
no-contract. Yup, this
unlocked version
of the CDMA flavored BlackBerry is selling for the outright cost of $19.99! Naturally, its pricing is very hard to come by nowadays with any smartphone in general – plus, it'd make for a lovely backup or replacement device.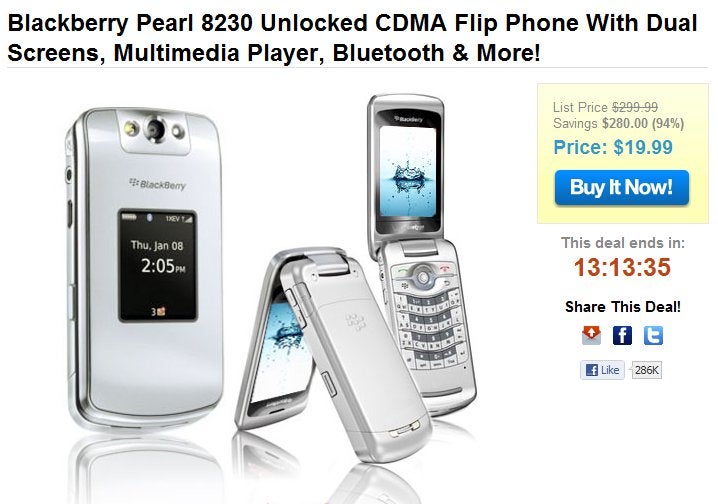 If you're content about picking one up, just know that shipping tallies in at $4.99 – thus, bringing its total cost of ownership to $24.98. Moreover, it's an unlocked phone that's able to connect to Verizon and PagePlus networks.
For something that's normally priced for new on-contract handsets, this offering is mightily tempting, but it's set to expire by the end of today. So you'd better think quickly about picking one up!
source:
1saleaday