Underground - 5 prime Android apps you won't find in the Google Play store
39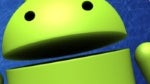 Android devotees know that Google Play, in all its vastness, is just one planet in a huge galaxy full of smaller planets, where all kinds of exotic alien apps live. In addition to the numerous third-party app stores from the likes of f-droid and SlideMe, there are wild Pokemon apps left to roam in the open world after being rejected from Google's family-friendly paradise mall.
Armed with knowledge and an app hunter-gatherer's instinct, we went searching and discovered five little gems that you may have never heard of. You will have to sideload them on your device to try them out, which is a fancy way of saying "download an .apk file, open it, and install it". But for the procedure to work, you must head to the Settings > Security menu, and enable the "Unknown sources" option.
Ready? To the bat cave!
Recommended Stories