Ubuntu Touch Preview images for phones and tablets now available
7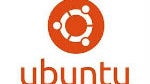 We've been waiting (somewhat impatiently) for the release of the Ubuntu Touch Preview images for phones and tablets, and the time has finally come. The developer preview images are now available from Canonical, and don't worry, we're already loading up the images on our Nexus devices for testing, and we'll be bringing you the hands-on impressions as soon as possible.
As a reminder, the current Touch Preview images for Ubuntu are only compatible with the GSM Galaxy Nexus, Nexus 4, Nexus 7, and Nexus 10. The final version of Ubuntu for phones and tablets will support "any phone that runs Android" according to Canonical founder Mark Shuttleworth. But, for now the support is limited only to Nexus devices.
The instructions are also available to install Ubuntu on your Nexus device, but be warned that
the instructions are terminal commands for Ubuntu
. There are no instructions for Windows or Mac users. If you can handle all of that just head to the source for the instructions and images.
Also, if you have updated to Android 4.2.2, you may notice that the Developer Options are missing from the Settings menu. To show the Developer Options, simply go to Settings-->About Device and tap on the Build Number seven times. Once you do that the Developer Options will reappear and you'll be able to enable USB debugging.