Ubuntu 13.04 improves graphics performance to help phones and tablets
5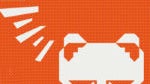 We found out this past week that Ubuntu Touch for phones and tablets had gotten a bump of its
daily builds
, so the daily builds were based on Ubuntu 13.04 (Raring Ringtail) rather than 12.10. Now, we're finding out just what kind of improvements have been put into Raring Ringtail that will help out mobile users in the future.
A big part of the 13.04 upgrade has been a much smoother Unity interface, and better performance. A lot of that is based on the improvements made in an effort to make the OS better for "lightweight systems", which is the initial aim for Ubuntu Touch. Canonical said about the update:
Performance on lightweight systems was a core focus for this cycle, as a prelude to Ubuntu's release on a range of mobile form factors. As a result 13.04 delivers significantly faster response times in casual use, and a reduced memory footprint that benefits all users.
Ubuntu Touch is planned to start life in emerging markets on low-cost handsets, so this update is laying the foundation for much better performance on those devices. This is still early work though, because Ubuntu Touch isn't planned for wide release until Ubuntu 14.04 comes out in April of next year.