USPTO refuses to give Apple a trademark for Touch ID
16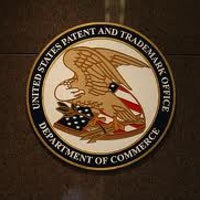 The USPTO has sent a letter out to Apple, explaining why the agency will not grant the company a trademark for "Touch ID". The latter is the feature which employs a fingerprint scanner to validate the identity of someone using a specific
Apple iPhone 5s
unit. The scanner, embedded in the home button, will unlock the phone when the fingerprint of the person pressing the home button, matches the fingerprint stored in memory that belongs to the owner of the device. Touch ID can also verify the identity of the phone's owner when a purchase is being made from iTunes.
As wonderful an addition to the phone as Touch ID might be, the USPTO says that granting Apple a patent for the title might cause
too much confusion
because of the similarly named Kronos Touch ID. The USPTO says that its rules bar it from allowing a trademark to be issued in the situation where "
a potential consumer would be confused or mistaken or deceived as to the source of the goods and/or services of the applicant and registrant
." Touch ID sounds too much like the already registered Kronos Touch ID, as it merely removes the Kronos brand from the name. That does not appease the powers that be at the USPTO.
Still, Apple being Apple, where there is a few million bucks or so, there's a way. The USPTO is giving Apple until November to resolve this issue, or it must rename the feature. A cash poor company in the same situation might decide it best to change the name to something that doesn't come close to Touch ID. But Apple CEO Tim Cook has the luxury of opening the ol' Apple checkbook and throwing millions at Kronos in exchange for the rights to the name. You might recall that
Apple paid Proview $60 million for the rights to the iPad name in China
. In that case, Apple mistakenly thought it had already purchased the rights to the name from another Proview subsidiary. But that unit only had rights to the name in Taiwan.
When Apple launched the iPhone in 2007, it had a three year battle to get the name from Cisco in the U.S. and Comwave in Canada. With the November deadline from the USPTO staring it right in the face, it shouldn't take anywhere near that long for Apple to decide how it will try to keep the Touch ID name. The feature is expected to
be a part of all 2014 Apple iOS launches, including both phones and tablets
.
source:
PatentlyApple