Most gaming in America now done on phones, despite that the best titles aren't mobile-friendly
3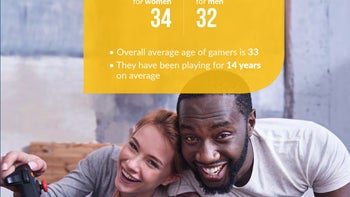 The app vehicles called smartphones may have become good enough that people swap them every three instead of two years, but if there is any category in the industry that it growing, it is mobile gaming.
In America, 60% of gamers play on mobile, a survey by the Entertainment Software Association (ESA) demonstrated, and the spending on games and in-app purchases grew 20% year-on-year. Here are the numbers in the study:
The average American video gamer is 33 years old, prefers to play on their smartphone and is spending big on content — 20 percent more than a year ago and 85 percent more than in 2015


The $43.4 billion spent in 2018 was mostly on content, as opposed to hardware and accessories


Nearly 65 percent of U.S. adults, or more than 164 million people, play games. The most popular genre is casual games, with 60 percent of players gaming on their smartphones, though about half also play on personal computers and specialized consoles.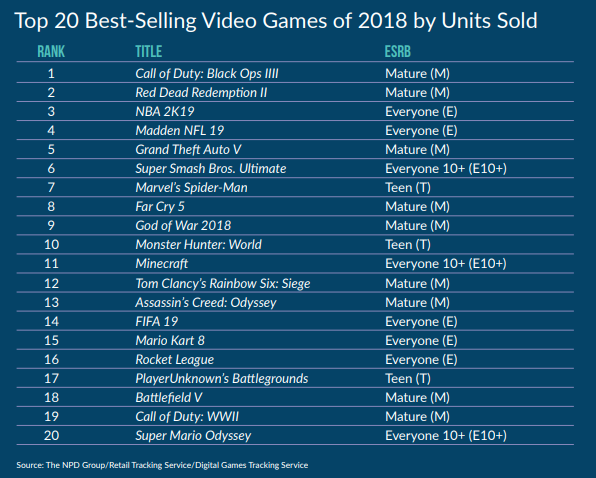 As for which are the most popular titles, they are mostly games that aren't really the mobile-friendly format, as you can see above, but when it comes to casual gaming that most of the respondents in the survey engage in, mobile rules the time-wasting land. The Entertainment Software Association goes to great lengths to assure us that gaming is a safe and even uplifting endeavor with the following stats:
Video game players are more likely to pursue healthier lifestyles averaging seven hours of sleep during a weeknight, while 32% meditate regularly;
90% of parents pay attention to the games their child plays, and 57% of parents enjoy playing games with their child at least weekly;
74% of parents believe video games can be educational for their children;
84% of parents state they are aware of video game ratings; and,
Women make up 46% of video game players.