US carrier landscape in Q3: Verizon records biggest ARPU
16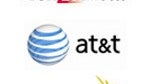 The third quarter of the year brought a lot of new phones and announcements, but it differed from previous years as it lacked a new iPhone, which was to come only in the last quarter. How did this affect US carriers' results and how did they wrap up the quarter? Strategy Analytics gives a sky-high peek at stats on many big and small carriers stateside.
It all starts with the
big four
: Verizon Wireless, AT&T, Sprint and T-Mobile. Big Red continues to dominate at the top with 107.695 million subcribers followed by AT&T which went over 100 million in the quarter. The two carriers together account for nearly two thirds of the US mobile landscape. One trend that has long started and continues in Q3, is the rise of revenue coming from data services. For Verizon, 40.6% of service revenue came from data, while for AT&T, which is starting to roll out its LTE network the numbers is 39.3%.
Verizon was also the most expensive carrier
in the big four as average revenue per user (ARPU) reached $53.21, while T-Mobile - the most affordable one, with ARPU at $46.22. Outside the big four, it was MetroPCS which ranked as the easiest on the pocket in the US with an average of $40.80 monthly.
Check out the tables and graphs below to get a better understanding of the carrier standings, but don't forget to also take a look at our in-depth look at the
state of the industry in Q3
revealing the changes happening for the largest phone makers.