US Secretary of State says Huawei is an 'instrument of Chinese government'
45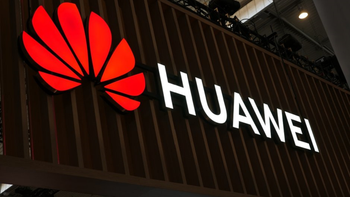 The United States kept the pressure on Chinese telecommunications giant and phone maker Huawei today as US Secretary of State Mike Pompeo said that the company takes direct orders from the Chinese Government.
"Huawei is an instrument of the Chinese government,"
Pompeo said in an
interview with Fox Business Network
.
"They're deeply connected. It's something that's hard for Americans to understand."
On May 16th, US President Donald Trump used an executive order to declare a national emergency over security threats from China. At the same time, Huawei and 68 of its affiliates were placed on the Bureau of Industry and Security (BIS) Entity List. Companies on the list cannot do business with U.S. firms, meaning that they cannot get parts, components, hardware, and software without obtaining a license from the U.S. government. And this led Google and a number of chip makers to cut ties with Huawei, putting its phone business in jeopardy. Just a day after the ban, the Trump administration surprisingly came to the rescue of Huawei by issuing a temporary license that allows U.S. companies to do business with Huawei for three months. All of this takes place amidst as a massive trade war unfolding between the world's two largest economies.
This latest statement by Mike Pompeo confirms the firm stand that the US Government has taken.
"Our companies cooperate with the United States government. That is, they comply with our laws. But no president directs an American private company. That's very different in China. They just simply operate under a different set of a rules,"
Pompeo said.
Unfortunately, the US Government has put the blame on Huawei based on confidential information that it has not shared with the public and this is why it's impossible to tell how real and how big the threat from Huawei really is. The Chinese company, of course, denies the allegations and says that there is no proof about any malicious intent or a backdoor in its products, and it also denies claims that it takes direct orders from Beijing.
We will be following how this story develops over the next few weeks and months, as we will surely see more power moves by both the US and China sides.