US Cellular promises first 4G LTE phones by April
2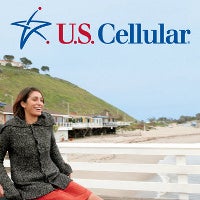 Regional carrier US Cellular might not be the first name that pops into your mind when you hear 4G LTE networks and the devices that come with them but that's about to change in April. The carrier promised to bring the
first LTE-enabled smartphone on its network in April,
and the first 4G tablet will be there even earlier - in March.
The country's sixth-largest carrier hasn't revealed much more about its plans, but we do know that its LTE network is rolling out in Iowa, Maine, North Carolina, Oklahoma, Texas, and Wisconsin in the beginning of 2012.
Earlier in November 2011, the carrier published a schedule for its 4G launch and it's right on track to fulfilling it.
US Cellular has 6.1 million subscribers scattered across 26 US states. Its area of coverage includes New England, the Pacififc Northwest, the Southeast and the central parts of the US. Verizon remains the leading 4G provider in the States, but in 2012 many other carriers will finally catch up - AT&T has already started getting there and Sprint is also rushing to get the network up and devices to the market.