US Cellular is offering a wealth of features with its $70 Primary Plus Plan
2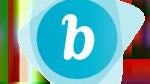 In part of spreading the good work they're accomplishing with their "
Belief Project
" effort, US Cellular is introducing a new plan that really adds a ton of value for the price you pay.
The regional carrier just announced their new $69.99 Primary Plus plan that offers 450 minutes of anytime calling, free nights and weekends, free mobile-to-mobile, 5GB of data, unlimited text messaging, unlimited picture messaging, and free GPS Navigation.
When you look at it, that's definitely a competitive offering that can prove to be attractive for just about anyone. So if you're a US Cellular customer looking to get a decent plan offering, you just might want to inquire further about this new one that'll provide a lot of features without the hefty prices.
source: US Cellular via
Mobileburn