UPDATED: HTC Droid Incredible keeps screenshots of the sites you visit even after hard reset
5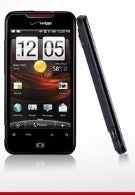 Boy Genius Report has stumbled upon aneye-rolling bug in the Sense UI bookmark widget on the HTC DroidIncredible. It appears that the culprit is taking random shots ofwhat's on the screen while you browse and tucks them neatly in afolder far, far away, with no easy way out.
It seems like you just can't escape BigBrother these days in one form or another. The privacy issue herestems from the fact that the JPEGs in that folder can only be deletedmanually, unlike all normal browsing history which can be purged uponexit or on request. Even hard resetting the device still leaves yourbrowsing footprints intact for the next owner to see, unless you getrid of them with manual labor.
It's good when people pay attention tosuch details. It gives the manufacturer hints to right the wrongs,considering how many phones run that same UI from HTC. Their usersmight have never noticed what their widgets do behind their backs.
UPDATE: Some users noted that the issue is with the visual bookmark widget in HTC Sense, which stores screenshots of your most recent visit. However, they are supposed to be stored on the SD card, rather than internal memory as the initial source announced. That is why a hard reset wouldn't delete them, and the issue with having to remove the screenshots manually still stays.

source:
Boy Genius Report
via
Engadget