*UPDATE: Fixed* AT&T currently experiencing major data outage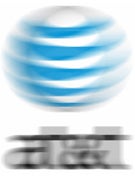 Reports are flooding in that AT&T users across the East Coast and Midwestern states are without data service. It seems to be mostly iPhone users (maybe
this guy
has some grounds after all) but there are a few reports of other devices being affected.
One user
on Howard Forums was told by an AT&T technician that it was only iPhones in the NE, but posters as far as Illinois and St. Louis are reporting outages.
Another poster
says AT&T told him it was because of Gustav, but for their sake we hope not because if a hurricane in the south can take out your data network across the country then there are big issues. Either way, major cities like Boston, NYC, Baltimore, Philly, Chicago and StL seem to be affected. Is it down for you, and what kind of phone do you have?
Update: AT&T is saying the issue was resolved around 12PM EST and was due to a routing problem in the NE. Users are reporting that the service is back up, but many are still complaining that data speeds are dial-up slow even on 3G.