U.S. operator VoiceStream selects Nokia to expand its GSM network in 300 million USD deal
0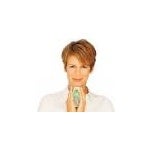 Nokia and VoiceStream Wireless Corporation, a T-Mobile subsidiary and the largest GSM operator in the United States, have completed an agreement for the expansion of VoiceStream's GSM network in certain major cities across the United States. The three-year supply agreement is estimated to be worth 300 million USD and highlights the longstanding relationship between the two companies.
Under the agreement, Nokia will provide both its core and radio-access network for the expansion of VoiceStream's nationwide GSM network, including network deployment in new market areas, such as Ohio and Arkansas. Deliveries will begin immediately.
Nokia will provide its EDGE-capable UltraSite base station solution, which addresses the growing demand for higher voice and data traffic in today's mobile networks. An industry-leading product, Nokia UltraSite can support GSM, High Speed Data, GPRS, and EDGE (Enhanced Data rates for Global Evolution) technologies. By optimizing the use of available spectrum, operators can employ EDGE to achieve transmission speeds of up to 473 kbps, allowing them to build higher-capacity data and voice networks.
The agreement furthers the relationship between the two companies that began in 1995 with the supply of a GSM network to VoiceStream. In 2001, VoiceStream chose Nokia to supply a nationwide GPRS core network along with the supply of the entire range of Nokia's GSM network equipment, including switching and radio networks supporting packet data.
"We are extremely pleased to be working with VoiceStream to expand its GSM network, already the largest in the U.S.," says Bosco Nov?k, Vice President, Customer Operations at Nokia Networks. "VoiceStream's successful expansion shows true market leadership, making GSM the dominant wireless technology platform in the United States, consistent with the rest of the world. The selection of Nokia, furthermore, reinforces our cooperation with VoiceStream."
"GSM is the dominant digital mobile telephone standard around the world, with over 645 million users globally and 70% global market share, and is clearly the best wireless service for carriers and consumers alike," says Tim Wong, Executive Vice President & CTO, VoiceStream. "It is the most successful digital standard, bringing the benefits of global roaming to consumers and economies of scale to operators. Nokia's competitive GSM products and service offering were instrumental in our choice of Nokia to expand our GSM service to existing customers and to new markets."