U.S. Transportation Department may try to regulate your smartphone navigation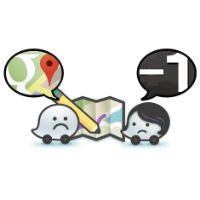 Right now seems to be a troubling time for technology regulation. There are already threats to net neutrality rumbling in the FCC, and now there is a report that the U.S. Transportation Department may be aiming for stronger regulatory control over mobile navigation systems in cars and on your smartphone. Of course, the Transportation Department claims it only wants to intervene in cases where the apps pose a danger to those on the road.
The idea breaks down to this: in-car navigation systems have "suggested regulations" to limit distracted driving, this includes voluntary rules that limit interactions with systems to two-seconds for each interaction and sixteen seconds total. The Transportation Department and the National Highway Traffic Safety Administration already think that they have the power to enforce these rules, but there is nothing officially written into law yet, and they want that changed.
The agencies also believe that these restrictions would extend to smartphones and navigation apps like Google Maps, Apple Maps, Bing Maps, and Waze. Safety advocates say that there need to be standards across all navigation systems, or else people would tend to use hand-held devices , which would be "less effective than looking at a larger screen on the dashboard." One issue that the agencies would like to be able to look at would be right at the heart of Waze: the crowd-sourced data. Waze explicitly says that it is against the terms of service for people to submit reports to the service while driving, but the only real safeguard is a pop-up where you have to tell the app that you're a passenger.
Of course, this issue also essentially proves the point of the critics to these proposed new regulations, which is that they would be nearly impossible to enforce, and would be far too easy to be abused by lawmakers and police. As yet, there are no laws being up for discussion, but various groups are pushing Congress to start considering the issue.