U.S. Cellular says iPhone just isn't cutting-edge enough currently for the carrier
20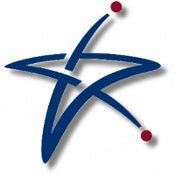 The iPhone 4S is the most amazing iPhone yet in Apple's words, but what's equally amazing about it is the freedom to get it on almost any US carrier. AT&T has it, Verizon has it, Sprint has it, even C-Spire Wireless has it! Which carrier is missing? You'd probably say T-Mobile, and you'd be perfectly right, but this story is about the nation's sixth-largest carrier -
U.S. Cellular
.
"We're never going to say never about the iPhone. The iPhone for us would need to be at the cutting edge of where we're going, and then there might be an opportunity to consider it,"
CEO Ted Carlson said. U.S. Cellular explained that last month that it had the possibility to sell the iPhone 4S, which comes without LTE, but opted not to since it wasn't a good fit in the plans of the carrier.
The regional carrier is transferring its 26-state presence to
LTE
and that could be one of the reasons, but previously it has also been suggested that the iPhone agreement came with unacceptable terms. Comparing it with the multi-billion dollar deal that Sprint had to sign, literally banking the farm on the iPhone, this sounds like a more plausible explanation of why US Cellular could have voted against offering the iPhone.
With headquarters in Chicago, IL, U.S. Cellular has 6.1 million subscribers in 126 markets across 26 states. The CDMA-based carriers offers Android and BlackBerry smartphones, and one Windows Phone handset. The Motorola Electrify, a rebranded Motorola Photon 4G, is currently the carrier's high-end offering in Android phones.