U.S. Cellular returns to two-year contracts
7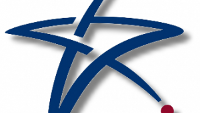 In 2010, regional carrier U.S. Cellular instituted the "
The Belief Project
" which asked customers to sign an initial two-year contract. After that two-year period expired, subscribers were allowed to purchase a subsidized handset
without
having to affix their John Hancocok on another two-year pact. But that is about to change as the mobile operator is going back to the old days of two year pacts.
A statement from the carrier says that starting later this month, U.S. Cellular customers will have to sign a two-year contract when they purchase a subsidized phone. If a purchased phone is brought back within 15 days, customers will be charged a $35 restocking fee. While no precise date for the start of "dis-belief" was mentioned by U.S. Cellular, one report listed
July 27th
as a possibility. If that is the case, and you're a U.S. Cellular customer, better think about which phone will be your last subsidized purchase as a free-agent.
"At U.S. Cellular, we are continually evaluating the entire experience we offer to our customers. Beginning later this month, all customers will be required to sign a 2-year contract when purchasing a subsidized device. In addition, a restocking fee of $35 will be introduced as an update to the 15-Day Excellence Guarantee policy and will be charged when a customer returns a device during the 15-day time period. These changes will allow us to invest in improving our customer experience and offering new products and services to our customers."
source: U.S.Cellular via
Engadget