U.S. Carriers unusually quiet after 60 Minutes' piece on hacking
11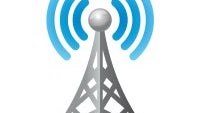 The other day, we told you about
a segment on smartphone hacking that aired on CBS' 60 Minutes
news magazin
e
. Part of the segment showed how researchers in Germany were able to hack into an Apple iPhone in California, that was given to a U.S. congressman by CBS. Using a vulnerability in the SS7, or Signaling System Seven protocol, the congressman's phone was quickly broken into allowing the researchers to record his phone calls, track his whereabouts, and read text messages.
The congressman, U.S. Rep. Ted Lieu (D-Calif.), is now calling for an investigation into SS7, which is used to help different networks exchange information. It employs the use of a separate digital channel for sending information that allows different carriers to connect calls around the world.
The CTIA, the industry trade group that represents top carriers in the U.S., pointed out that for the 60 Minutes segment, the researchers "were given extraordinary access to a German operator's network to demonstrate the vulnerability." According to John Marinho, CTIA's vice president of cybersecurity and technology, "U.S. wireless providers remain vigilant to protect their networks and their customers." The problem with the CTIA's statement is that the congressman was using a U.S. carrier when his phone was hacked into.
Verizon, AT&T, T-Mobile and Sprint are refusing to comment on the television footage. Verizon and AT&T referred to the CTIA's statement while the other two carriers had no response.
"The applications for this vulnerability are seemingly limitless, from criminals monitoring individual targets to foreign entities conducting economic espionage on American companies to nation states monitoring U.S. government officials."-U.S. Rep. Ted Lieu
source:
FierceWireless