U.K. iPhone sales drop due to Galaxy SIII launch, iPhone 5 anticipation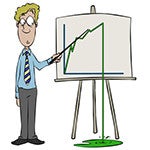 As the summer months heat up British sales of the iPhone are sagging. That's according to industry research being reported by the Financial Times. That isn't to say it's selling poorly – about one in five phones sold in the UK are iPhones, but that 20% market share is down from a high of 25% in Q1. Part of that appears to be due to the launch of the Samsung Galaxy S III, which almost equaled the iPhone's sales total, cornering 18% of smartphone sales during its first week on the market, according to sales data compiled by research group Gfk.
Of course we're now just a couple of months out from the launch of the next iPhone, and many customers may be delaying the purchase of an iPhone to wait for the next generation of Apple's popular smartphone. Last year a similar pattern occurred, and Apple's Q3 sales actually
missed Wall Street's expectations
as consumers put off purchases as they awaited what would be the launch of the iPhone 4S.
In terms of hard numbers, Samsung is said to be moving close to 50,000 Galaxy S III units a week in the UK, while Apple is currently selling close to 55,000 units a week. You can see the importance of the reports that Samsung hasn't been able to meet demand – they may be missing out on their ability to be the highest selling phone in UK at least.
Looking at current trends and
last year's sales pattern
, it's getting hard not to notice that the annual iPhone refresh leads to a long-term market share pattern, where Apple gains some market share in Q4 and Q1 after launching a new device, and Android regains market share in the second and third quarters. As a result we may all need to take a step back from the quick and easy claim that either platform is gaining ground, and instead look at the big picture to see whether the market is actually shifting more than expected, or if one of the mobile platforms is simply in the strongest part of the cycle.
source:
Financial Times
(requires registration) via
BGR