U.K. Judge reveals when the HTC M8 might launch in the region
18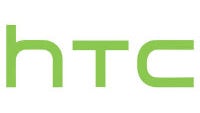 As we told you earlier on Tuesday, a U.K. judge ruled that the
HTC One mini
cannot be sold in the region after December 6th
. HTC was found to have infringed on a Nokia owned patent. While HTC said that the infringing part was actually included in a Qualcomm chip used by HTC, the judge ruled that the Taiwan based manufacturer should have paid Nokia licensing fees. While HTC will appeal the decision, it agreed not to import more inventory of the handset into the U.K. until the case is resolved. This could lead to shortages of the HTC One mini in the region.
The big news is that Judge Richard Arnold noted in his ruling that HTC will be launching a new phone in the U.K. in February or March. This is assumed to be
the device codenamed the HTC M8
, a sequel to the
HTC One
which was code named the HTC M7. The M8 is expected to be powered by a quad-core Qualcomm Snapdragon 800 CPU and be equipped with a 5 inch screen with a resolution of 1080 x 1920. 2GB of RAM is inside along with 2GB of RAM and a 4 UltraPixel rear camera.
"HTC is close to launching the successor flagship model to the HTC One. HTC has not revealed the launch date. Nokia has adduced evidence which suggests that the launch date is in the first quarter of 2014 and possibly as early as February 2014. HTC has not contradicted this. HTC's evidence is that the new phone will not contain any chips which have been found to infringe the Patent."
-Judge Richard Arnold
The judge's comments about the M8 indicated that he felt that the new model would have a workaround so that it doesn't infringe on the Nokia patent and would not be affected by the injunction. Meanwhile, HTC argued that the infringing chips involved were just a small component and that a sales ban would be overkill. According to the ruling, between January and September HTC sold approximately 750,000 smartphones worth about 221 million pounds ($363 million USD) in the U.K.
source:
Bailli
via
BBCNews