Fights over lampposts could delay 5G rollout in the U.K. by two years
3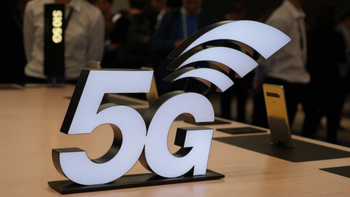 In the U.K., 5G transmitters must be placed on a group of structures that are taller than a double-decker bus.
According to The Guardian
, this has turned lampposts into hot properties in the region because they are lined up close to each other and are tall enough to provide a clear line of sight for 5G signals. But some cities, local governments, and landlords are refusing to give all carriers in the U.K. access to these structures. As a result, it will take two extra years for the next generation of wireless connectivity to fully launch in the market. That's how long it is expected to take for all of the local disputes to get cleared.
London's chief digital officer, Theo Blackwell, points out that part of the problem is due to a new electronics communication code. Written to help the rollout of 5G in the U.K., the code is not clear on how to handle access to structures on the streets of the country. This, Blackwell says, is leading to expensive litigation that is delaying the rollout of 5G. The courts in the U.K. are getting jammed up with a number of lawsuits. Alicia Foo, a property lawyer who represents parties on both sides of this issue, says "Our court system takes a long time so a two-year delay is not inconceivable."
Meanwhile, the battle goes on over how much local cities can charge carriers for access to tall structures. And even those cities that have struck deals with carriers are being sued by other carriers that feel left out. For example, wireless provider Ontix signed a deal with Westminster city council to place 5G transmitters on Westminister's lampposts. But BT is challenging the legalities of the transaction on the grounds that it would prevent competition for individual lampposts. Similar deals struck by other city councils are being challenged with BT threatening litigation over five agreements made by competitors. A spokeswoman for BT says that it backed away from nine exclusivity deals it had with other councils to show how committed the firm is to open access.
And there is something in common between the U.K. and the U.S.; in both countries, those living in rural areas are being underserved by the wireless providers. England's largest council, North Yorkshire, has been trying to attract interest from mobile operators, but to no avail. Don Mackenzie, the council's lead member for access said, "Never mind 4G, there are areas of our county that don't get 3G or in some cases 2G, and in some patches, there's no signal at all. It's the rural areas where we have to step in and give the market a shake-up."
The government has vowed to have 5G available for the entire country by 2033.