Two tablet leaks prove to be false
21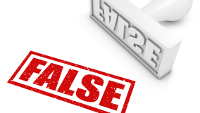 Even Joe DiMaggio struck out now and then. His Royal Leaker evleaks went 0-2 yesterday, and instead of glossing over it, Mr. Leaks took responsibility, even admitting that one of the hoaxes was perpetrated by a 14 year old boy who pretended to be a Google employee. We are not at all trying to point this out to embarrass the serial leaker. Unfortunately, it is the nature of the beast.
The tips involved included one that seemed to reveal that
OnePlus was working on a tablet
to go alongside its
OnePlus One
handset. A heading on the top of the OnePlus website said OnePlus Tab. But OnePlus sent a message to evleaks, informing him that the picture he received was photoshopped, and that the company has no plans to produce a slate.
The second fake tablet was the HTC Volantis,
which was rumored to be the next Nexus device offered by Google
. This was supposedly a high-end slate powered by a 64-bit NVIDIA K1 chip, featuring an 8.9 inch screen with resolution of 2560 x 1600. That tip was accompanied by an image of the slate, which as it turned out, was provided by a 14-year old boy pretending to be a Google employee. Too bad.
This is why we remind you to take certain stories with a grain of salt, because you never know when someone's intentions are not honorable.
source:
@evleaks
via
TalkAndroid