Two conmen found guilty of substituting ice for Apple iPads in U.K. postal insurance scam
17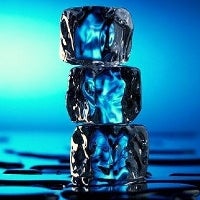 Two U.K. conmen had an idea for a postal insurance scam involving the Apple iPad. Unfortunately for the pair, they didn't exactly think things through and were nabbed by the cops. Nathan Meunch, 29, and Nigel Bennett, 39 went to the Wellington Post Office with a parcel that they claimed contained $4000 worth of Apple iPads. In reality, the parcel
contained ice
, which was rapidly melting.
It was Nathan Meunch who approached the mail clerk, Elaine Sloane. He explained his wet jacket by saying it was due to a rainstorm outside, an obvious lie considering that the huge window in the post office showed no precipitation. Meunch then told the clerk that he wanted to mail a package containing $4000 worth of iPads to a PO Box. The return address? He couldn't remember. Sloane will never be confused with Sherlock Holmes. Not only did Meunch's failure to remember his return address not set off any internal alarms, she also accepted the package even though the cardboard was rapidly becoming pulp from the melting ice. Another postal clerk noticed that this package of Apple iPads was leaking water at a high rate. But instead of being suspicious, this clerk also ignored the obvious and the package was mailed.
Sure enough, Nigel Bennett entered the Wellington Post Office a few days later waving an insurance claim ticket for $4000. It was Bennett who was the recipient of the box of
iPads
ice. The scam was exposed and both Meunch and Bennett were sentenced to 12 months of community service, 150 hours of unpaid work for the courts, and a fine of $800. Bennet's attorney, Denis Desmond, said that his client was running a music hall but did not have enough money to rent the venue. "
He hatched this not just unsuccessful but rather pathetic plan
," said the attorney.
source:
Mirror
via
Gizmodo